How long does the website design process take?
Design is a process, and good design takes time. Each website by Design for Therapists is customized to your unique personality and style. Finding the right colors, imagery, graphics and features that represent you and speak to your ideal clients may take some back and forth as ideas blossom and take shape. I've had some sites take as little as a month and others as much as a year, but typically the average website for therapists takes about three months from start to finish. If you are clear on your ideas and have all your content prepared, the process is usually faster.
Do you do the writing for my website?
I do not do website copywriting. Graphic design and copywriting are two really different sets of expertise and rarely do you find a web designer who also writes the web content. I am glad to help you organize your text and make recommendations to optimize it for search engines, but I do not write the text from scratch. If writing is not your strong suit, I can refer you to copywriting colleagues who offer writing services geared toward therapists.
What are my ongoing expenses? Do I pay you a monthly fee?
My services are a one time cost for designing the site and there is no ongoing fee with me once your site is complete. There are general costs for having a website such as domain name registration (usually around $15/year) and hosting (around $5-$10/month) which you would pay to a third party company (something like Bluehost or GoDaddy.) If you need assistance with your site such as adding new features or pages, I am available on an project basis at an hourly rate.
I would like to create printed materials like a brochure and business cards to match the look and feel of my website. Can you do this?
Yes, absolutely! I'm happy to help you extend your brand into all types of printed media including postcards, business cards, letterhead, flyers, posters, stickers, etc. Just let me know what you need and I'll provide you an estimate.
Why should I hire you?
There are a lot of options available to you these days to create a website for your private practice – it can be overwhelming! I am the best fit for you if you are looking for a customized site that looks like it was built just for you, representing you and your unique private practice. I view each site as a mini work of art and love pushing the bounds of creativity to try something new so that your site has a personal touch and doesn't feel generic. I will walk you through the process personally and give you guidance once the site is complete. If you are looking for an affordable, one-of-a-kind website for your private practice, let's chat »
What people are saying...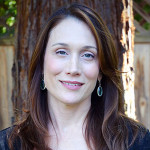 "Working with Jennifer was a wonderful experience. I came to her needing a website for my psychotherapy private practice. She was able to take my very preliminary vision of what I wanted and to create a beautiful website that reflects my style. Jennifer is extremely professional, creative and patient. I will go to her for all my marketing needs!"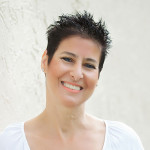 "Jennifer is a very reliable and professional web site designer. She responds to phone calls and emails within 24 hours, makes herself available to discuss any web site changes or ideas, and is happy to collaborate in creative and helpful ways. I would highly recommend Jennifer to anyone looking for a reliable and talented web site designer."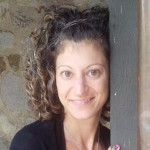 Emy Tafelski, MA, MFTI
Marriage & Family Therapist / Me Therapy
"Jennifer built me a website that clearly conveys the messages that I was trying to get out to the public. She understood my needs as a therapist and took my ideas and creatively put them onto the screen. She also did some print materials that came out beautifully. I highly recommend her as a web designer for therapists and a graphic artist."