From Ideas to a live website
There are three components to the web design process.
Information
We will have an initial discussion about your business and who you want your website to reach. I will ask you complete a questionnaire to find out about who you are hoping to attract in your private practice and your design preferences. The more information you can give me about your preferences for colors, imagery and overall look and feel, the more efficient the process will be for me to create something that resonates with you.
Design
Once I have your thoughts about design, I will create two different design directions. These will be jpeg Photoshop mock-ups that I will post online for you view. You will then give me your feedback, what you like, don't like, what you might like to see changed, etc., and I will work to revise the design. Usually by three rounds of revisions at the most, we will land on a final design that will attract your ideal client and represent your unique style and personality.
execution
Now that the design is established, I will develop the live website and incorporate your content (I do not write the website copy.) Your site will be built in a "responsive" design, meaning it will adapt to display optimally on mobile devices. I build sites on the WordPress platform which is a powerful content management system that allows your site to grow and evolve as the web develops. I will show you how to make basic content changes to your site yourself so you can have control of the site once it has been built.
Here's what I need from you
Okay, I'm ready to move forward...
Design Preferences
Any information you can give me up front about your design preferences is helpful to have. For example any colors that you like/dislike, image ideas that you envision incorporating, etc. If you have come across other websites that have elements that you like, feel free to send me those. The more info you can give me about your design preferences initially, the more efficient the process will be for me to design a site that resonates for you. I will provide you with a questionnaire to complete.
Your content
I do not write the copy for your site, so you will need to provide your content (text for homepage, bio, contact, etc.) along with any specific photos you wish to use (i.e, your headshot.) If writing is a challenge, I would be glad to refer you to a copywriter for assistance. Often I find that therapists get intimidated by the writing process, which stalls the production of their site. I invite you to keep in mind the words of Sheryl Sandberg, "Done is better than perfect." 
domain & hosting
In order to get your site onto the web, you will need to register a domain name (i.e. mytherapypractice.com) and sign up with a hosting service. I recommend Bluehost.com for both domain and hosting as they have good customer service and are reasonably priced (about $4/month for hosting). However, you can use any host/domain register service that you wish. I will need your hosting ftp info in order to build the site.
DISCLOSURE: I receive a small referral payment for any customers I send to Bluehost.com.
What people are saying...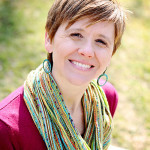 "I am so grateful that I found Jennifer's services. Jennifer helped me to create a web site that was professional and personable. Jennifer was friendly, helpful and timely in her responses to my questions, and she provided clear instructions on how to tackle the overwhelming process of transforming my ideas into reality. I appreciated her personal touches that enhanced my ideas. I highly recommend her affordable and experienced services! I absolutely love my web site and am excited to have it open to the public as a representation of me and my services as a therapist."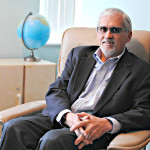 "Integrity, professionalism, on time, talented and reasonable aptly describes Jennifer Breslow and her designfortherapists.com/new company. Ms. Breslow helped me with a step by step process that created a webpage in less than a month that looks terrific and is sure to garner clients. Her knowledge of internet resources assisted me in attracting readers to my webpage. If I knew it was this easy, I would have created my webpage years ago. Thanks, Jennifer."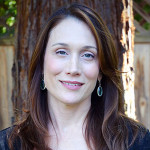 "Working with Jennifer was a wonderful experience. I came to her needing a website for my psychotherapy private practice. She was able to take my very preliminary vision of what I wanted and to create a beautiful website that reflects my style. Jennifer is extremely professional, creative and patient. I will go to her for all my marketing needs!"