Attract clients and grow your business with a site that represents you
Take Your Private Practice Website to the Next Level
Have you been in private practice for several years and are now ready to build an online presence?
Perhaps you started out with a basic website, but now that your business is growing you are ready to invest in a professional graphic designer who can create a website that captures who you are.
Or maybe you are just starting out in private practice and recognize the value and importance of having a strong client-attracting website that is unique to your individual style.
Hello and welcome! My name is Jennifer Breslow, and as a therapist and a graphic designer, I bring a unique perspective and skill set to designing websites for therapists.
With a foot in both worlds, I understand the challenges that therapists face when developing a private practice. I am thrilled to offer you my experience from both fields to help you create a website for your private practice that is beautiful, affordable, client-attracting and undeniably your own.
Design for Therapists was created out of a desire to offer therapists an affordable way to highlight their individuality and express their distinct perspective. Say good-bye to bland and generic cookie-cutter websites!
Creating a website is more than technical ability. I bring years of design expertise and skill to offer you a customized website that is filled with extra touches and design elements that will make your website and private practice stand out from the crowd.
Have your site designed by someone with expertise in both fields
Jennifer Breslow is a Therapist and Graphic Designer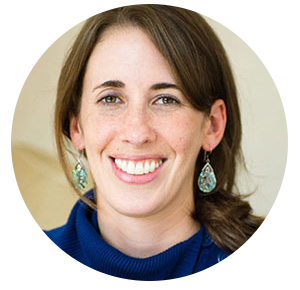 I began my career as a graphic designer over fifteen years ago, working in ecommerce, designing both web and printed marketing materials. Fueling a desire to use myself as a tool in a different way, I later became an Art Therapist.
The balance that comes from having a foot in both the design and mental health worlds keeps my work life interesting and allows me to stretch all kinds of creative muscles.
When doing research to begin building my own therapy private practice, I was struck by how many therapist websites I came across that either looked unprofessional or were generic and sterile, relaying so little about the therapist's individuality.
Colleagues whom I know to be vibrant, accomplished and skillful clinicians had dull, uninspired websites that seemed to be so disconnected from the talented people they are.
And so Design for Therapists was born. No generic templates, no mass production, no cookie-cutters. Your website and marketing materials are an extension of you and your practice. As a therapist and designer, I bring experience from both worlds to create a graphic presence that best represents YOU.
What people are saying...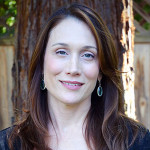 "Working with Jennifer was a wonderful experience. I came to her needing a website for my psychotherapy private practice. She was able to take my very preliminary vision of what I wanted and to create a beautiful website that reflects my style. Jennifer is extremely professional, creative and patient. I will go to her for all my marketing needs!"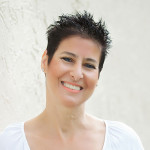 "Jennifer is a very reliable and professional web site designer. She responds to phone calls and emails within 24 hours, makes herself available to discuss any web site changes or ideas, and is happy to collaborate in creative and helpful ways. I would highly recommend Jennifer to anyone looking for a reliable and talented web site designer."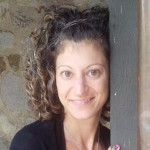 Emy Tafelski, MA, MFTI
Marriage & Family Therapist / Me Therapy
"Jennifer built me a website that clearly conveys the messages that I was trying to get out to the public. She understood my needs as a therapist and took my ideas and creatively put them onto the screen. She also did some print materials that came out beautifully. I highly recommend her as a web designer for therapists and a graphic artist."
Website Tips for Therapists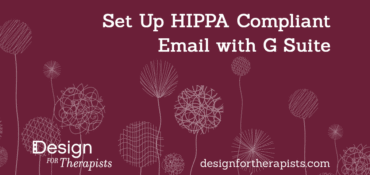 If you're dealing with Personal Health Information (PHI), and as therapists, we are, it's important to use an email that […]
Read More

›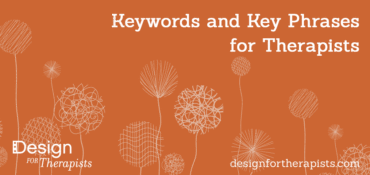 Searching online for products and services has become a daily activity for most of us. We all use search engines […]
Read More

›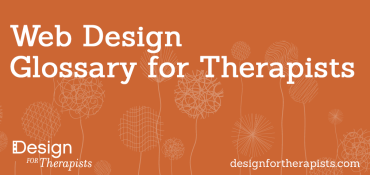 You've decided you need a website for your private practice but all the technical speak may seem daunting. For many therapists […]
Read More

›